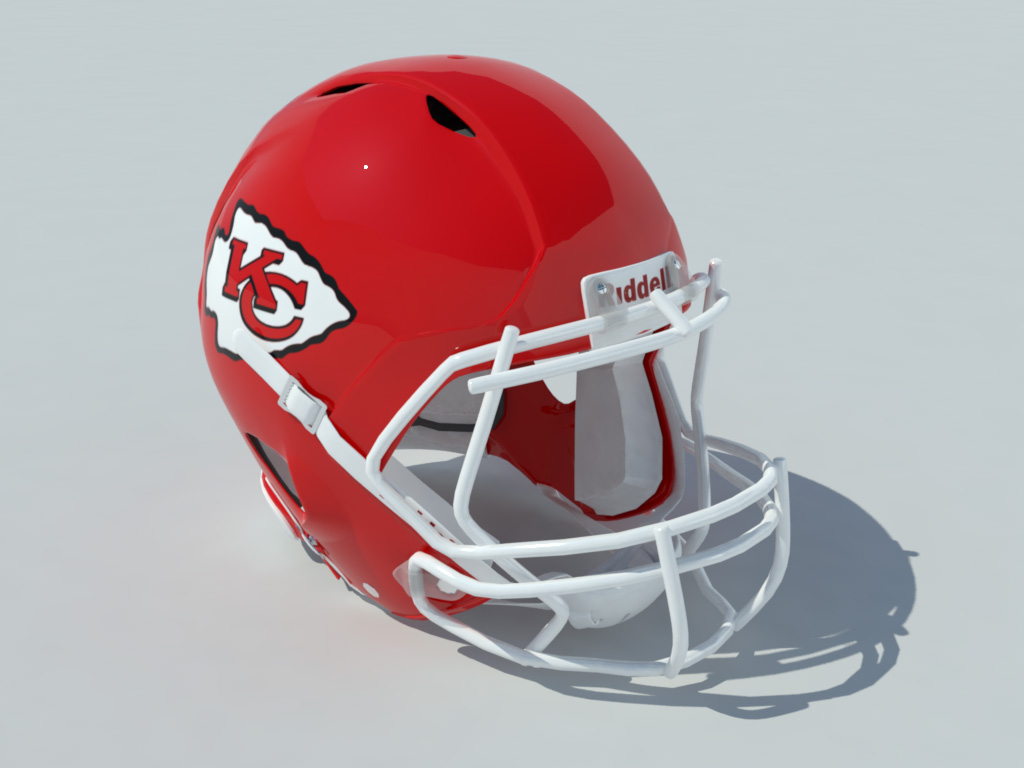 Legal Notice: The intellectual property depicted in this model, including the brands "riddell" and "Chiefs", is not affiliated with or endorsed by the original rights holders.
Football helmet 3d model chiefs, very detailed "MA" "MAX" FBX" "OBJ" files, for games, architectural renderings and animations.
Works with:
1. Maya
2. 3ds Max
3. C4D
4. Unreal Engine
5. Unity
And any other software that can import ".MA" ".MAX" .FBX" ".OBJ" files.
This model is ready to be used in Unreal Engine and Unity.
This football helmet 3d model is built matching the real Kansas City Chiefs
Polycount:
Faces: 41112
Tris: 82224
UV: Yes
Texture Maps: Yes
Materials: Yes
High detailed and realistic Football helmet 3d model chiefs, very high resolution 5K texture maps that will work well for close up renders, all the parts are separate and optimized for animation, this 3d model contain all the exterior and interior parts/details matching the original helmet.
Detailed Information for the Football Helmet 3d Model Chiefs :
High quality 3d model correctly matching the real chiefs football helmet.
The model is optimized for animation and modeled with high efficiency and attention to the edge flow for best rendering results.
All the texture maps is included in the file.
5K texture maps, 5K color map and 5K bump map.
Everything is grouped and named correctly including the materials.
Everything is well organized for no confusion.
The model is ready to render immediately, no extra steps is necessary just import the scene and start rendering.
No extra plugins needed to render or import the 3d model.
Add your custom logo:
Football Helmet 3D Model with custom logo
List of related 3d models:
American Football Player 3D Model
Here is a list of football stadiums 3d models:
Ralph Wilson Stadium 3D Model
Here is a list of all the football helmets 3d models:
Football Helmet 3D Model with custom logo
Football Helmet 3D Model Denver Broncos
Football Helmet 3D Model Cardinals
Football Helmet 3D Model Chiefs
Football Helmet 3D Model Panthers
Football Helmet 3D Model Patriots
Football Helmet 3D Model Redskins
Football Helmet 3D Model Texans
Football Helmet 3D Model Steelers
Football Helmet 3D Model Saints
American Football Ball 3D Models:
Click here for American Football ball 3d model with stripes
Click here for American Football ball 3d model without any stripes
Low Poly Versions:
American Football Ball Low Poly 3D Model