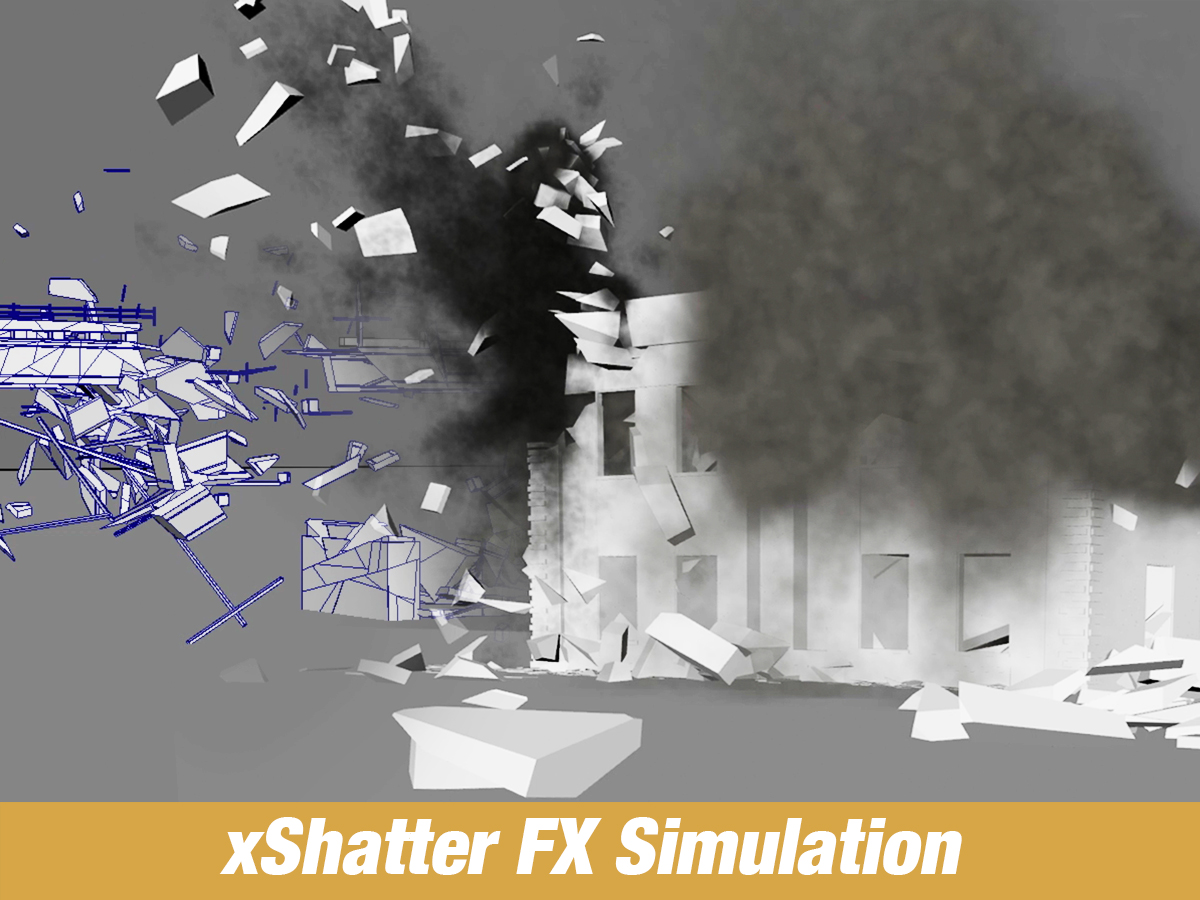 xShatter FX Simulation is Maya's most user friendly demolition and explosions dynamic simulation tool out there, you can easily create complex simulations in minutes using xShatter FX Simulation, very easy to use and yet incredibly powerful dynamic simulation tool will allow any Maya artist from beginners to advanced users to create incredible VFX simulations very quickly without any previous knowledge of dynamics at all, the tool will do all the complicated work and you just need to let it know when the simulation will start.
Note: xShatter FX Simulation require Bullet Physics Bundle that comes with Maya to be activated in order to work, the tool work hand in hand with the bullet physics engine in Maya to create the dynamic simulations.
Works On Mac, Linux and Windows: Tested on the following Maya versions:
Maya: 2018 and Above.
Maya 2019 Note: when working with dynamics its good idea to turn off the Toggle Cached Playback.
xShatter FX Simulation Examples

Controlled Bridge destruction using demolition nodes and directional explosion nodes at the same time.

Controlled Pillars destruction using demolition nodes and directional explosion nodes at the same time.

Controlled Building destruction using demolition nodes combined with dust FX generated by the Tool. You can create the dynamics for the destruction and the FX particle simulations at the same time.

Create levitation type effects easily and much more…
There is very few settings to adjust and these settings are very easy to understand and use, once you purchase the xShatter Fx Simulation tool you will access and download over 7000 smoke textures ranging from 512 pixels to 3K (20GB) these smoke textures are very unique and come in different colours, White, Black, Grey and Brown the file format is in tiff with alpha channel included for easy implementation.
xShatter Fx Simulation Will Allow You To:
Create demolition simulations.
Create directional explosions and standard explosion simulations.
Create destruction simulations easily.
Shatter objects into chunks/pieces in seconds.
Create magic type effects.
Create dust FX simulations.
Create smoke FX simulations.
Freeze dynamics at any certain point in time and convert them into models, like destruction scene with thousands of debris and rocks on the ground scattered randomly.
Over 7000 texture maps of pre-rendered smoke with up to 3k in size.
Create space type dynamic effects and much much more…
Please watch the videos below to learn how to use xShatter FX Simulation
If the Poly Shattering Generator tab gives you this error (Error: polySurface has only one piece. Ignored.) then press undo around 2 times then select less objects and try again. this error usually happens if you have  selected too many objects at once and the computer couldn't process very well. 
Note: Please purchase one license per user/computer.  if more than one user required to use the tool on different computers please purchase licenses accordingly. feel free to contact us if you are looking to purchase more than one license.
Changelog
== v1.4 == 
Dynamics.
FX Simulations.
Integration improvements with Bullet Physics.
== v1.2 == 
Bug fixes.
Improving performance: faster shattering.
Compatibility with Maya 2018.
Users who purchased xShatter FX Simulation, also purchased: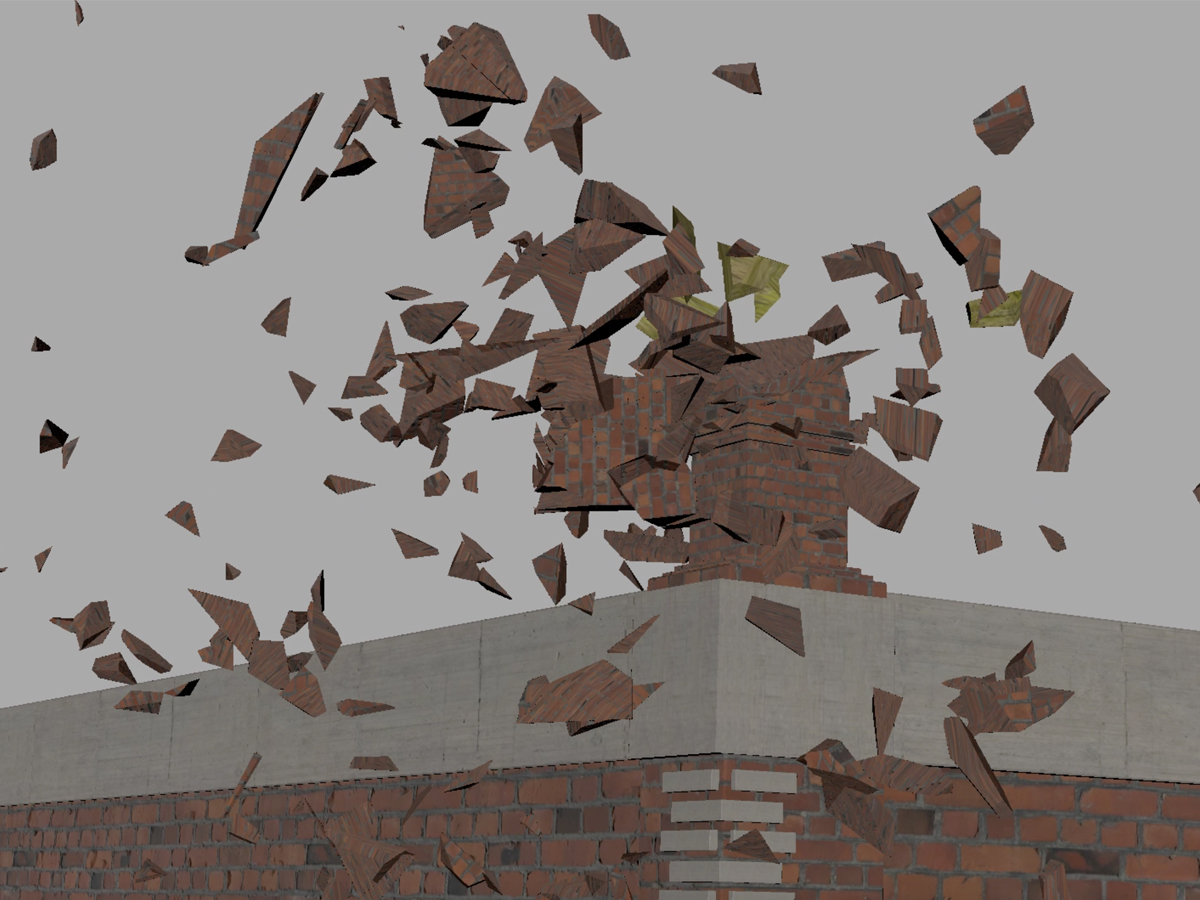 Poly Shattering Generator – Maya Shattering Tool
$49.99
$18.99