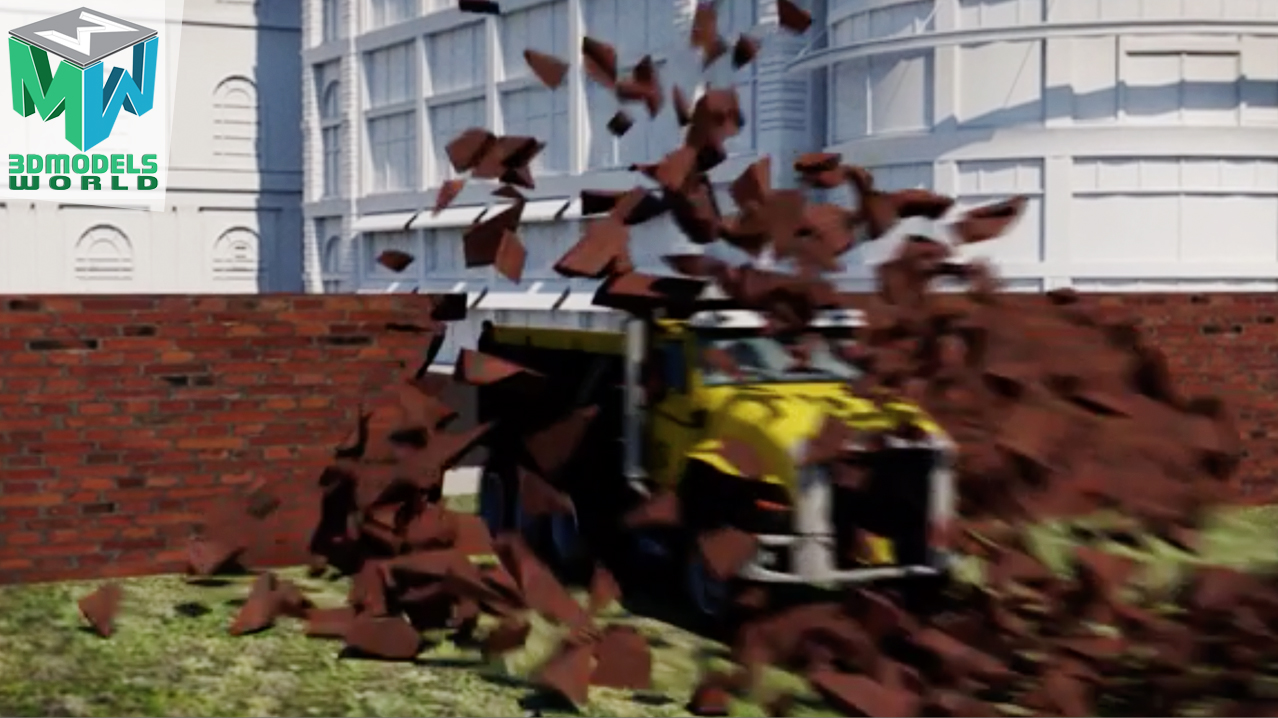 In this tutorial we will use Bullet Physics to create a pretty cool wall destruction simulation in Maya 2018 – this method can be applied to older generations of Maya and Maya 2019 as well.
We will go in details on how to shatter the wall using the awesome poly generator script that we created for you guys, then once we are done shattering the wall we will start dividing it into multiple groups and section so this way we can have control over the behaviour of each section and we can apply different settings for each as well.
Using Maya Bullet Physics Engine is a great and fun way to create amazing dynamic simulations in Maya, the bullet physics can handle thousands of objects and can generate pretty stable results very fast.
Please go ahead and grab some coffee or tea and enjoy watching the tutorial until the end to get the full value of the tutorial. Enjoy watching and see you soon!
xShatter FX Simulation – Fast Destruction VFX Tool: https://youtu.be/mLur8xivVTA
Truck 3D Model: https://3dmodelsworld.com/downloads/dump-truck-3d-model/
Background Buildings: https://3dmodelsworld.com/downloads/mall-building-3d-model/ https://3dmodelsworld.com/downloads/one-powell-building-3d-model/
Chimney Destruction Tutorial: https://3dmodelsworld.com/maya-bullet-physics-chimney-destruction-simulation-tutorial/
Feel free to check all my free tutorials here: https://3dmodelsworld.com/category/tutorials/
Hope you will find this tutorial very helpful! 🙂