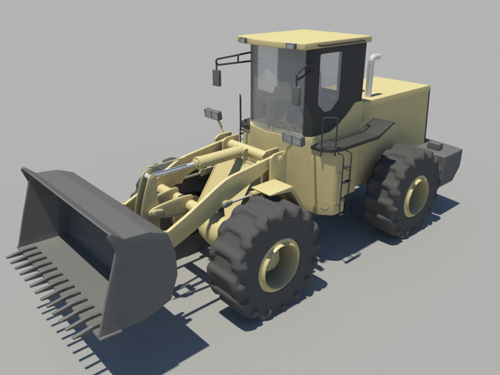 Legal Notice: The intellectual property depicted in this model, including the brand "caterpillar", is not affiliated with or endorsed by the original rights holders.
Front Loader SWL50E 3d model "FBX" file, for games, architectural renderings and animations.
Works with:
1. Maya
2. 3ds Max
3. C4D
and any other software that can import fbx files.
Polycount:
Faces: 113562
Tris: 220754
Not rigged.
Separated into groups for customization.
Note: this model comes only with basic coloured materials, no texture files included.
Additional Construction 3D Models:
Click on the links below to learn more:
* Jaw Crusher 3D Model
* CAT990H 3D Model
* CAT AD45B 3D Model
* Wharf Crane 3D Model