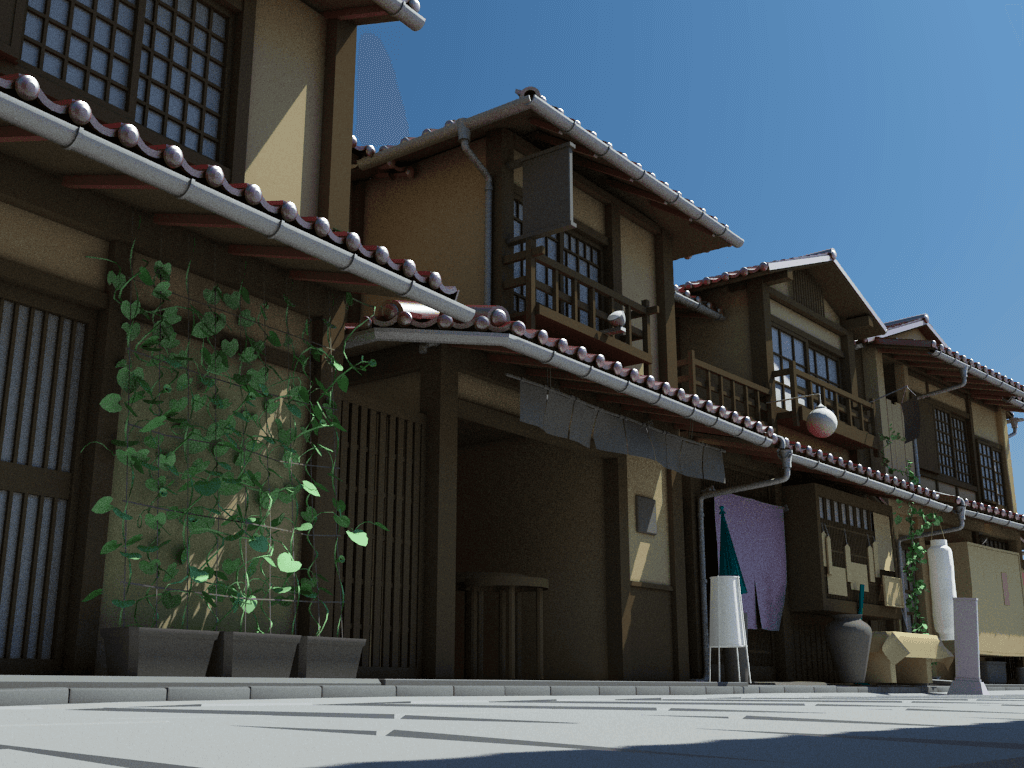 Japanese house neighbourhood 3d model, very detailed "OBJ" FBX" files, for games, architectural renderings and animations.
Works with:
1. Maya
2. 3ds Max
3. C4D
And any other software that can import FBX or OBJ files.
Polycount:
Faces: 215155
Tris: 421302
Note: this model comes only with coloured materials like the renders above, no texture files included.
High detailed Japanese house neighbourhood 3d model, works well for close up renders, all the houses are grouped and optimized for rendering.
This japanese neighbourhood is modeled based on original Kyoto neighbourhoods, it captures the essence of Kyoto's culture.
Detailed Information for the Japanese house neighbourhood 3d model:
High quality 3d models filled with great details and props.
21 materials, organized and named properly.
Everything is grouped and named correctly.
Everything is well organized for no confusion.
The model is ready to render immediately, no extra steps is necessary just import the scene and start rendering.
No extra plugins needed to render or import the 3d model.
Additional Japanese 3D Models:
Click on the links below to learn more:
* Japanese House Style 3 3D Model
* Japanese House Style 2 3D Model
* Japanese House Style 1 3D Model
* Japanese House 3D Model
* Japanese Shop 3D Model
* Japanese Tower 3D Model
* Neighbourhood Japan 3D Model
* Rickshaw 3D Model
* Geisha 3D Model