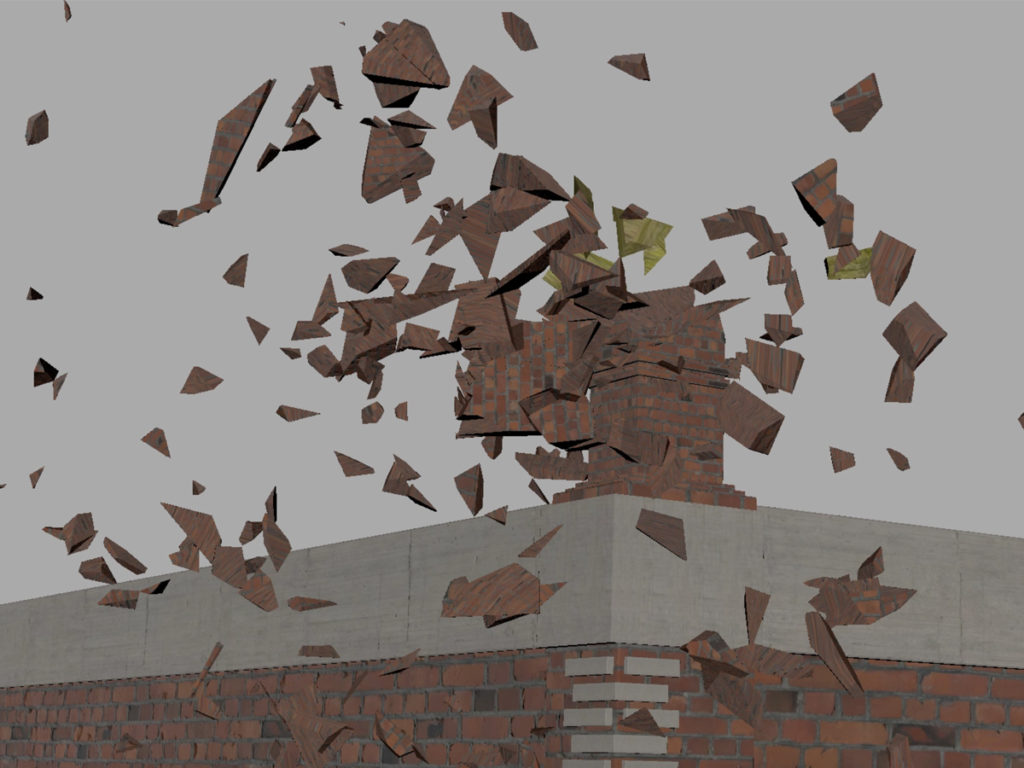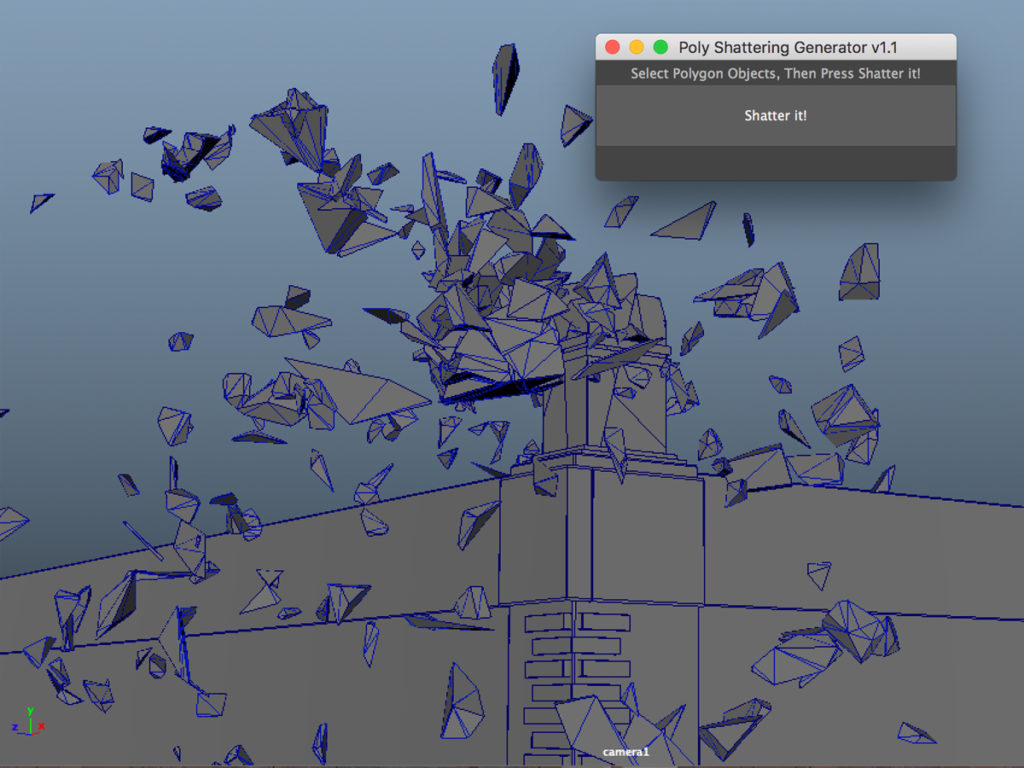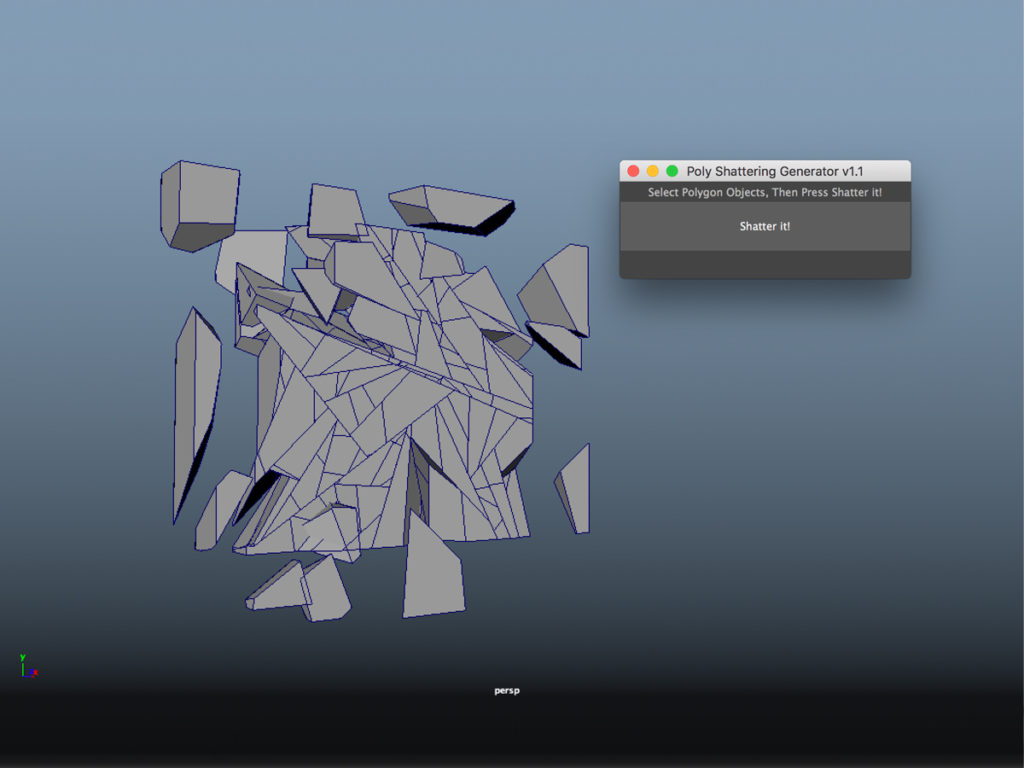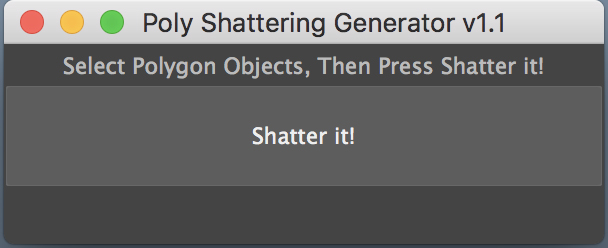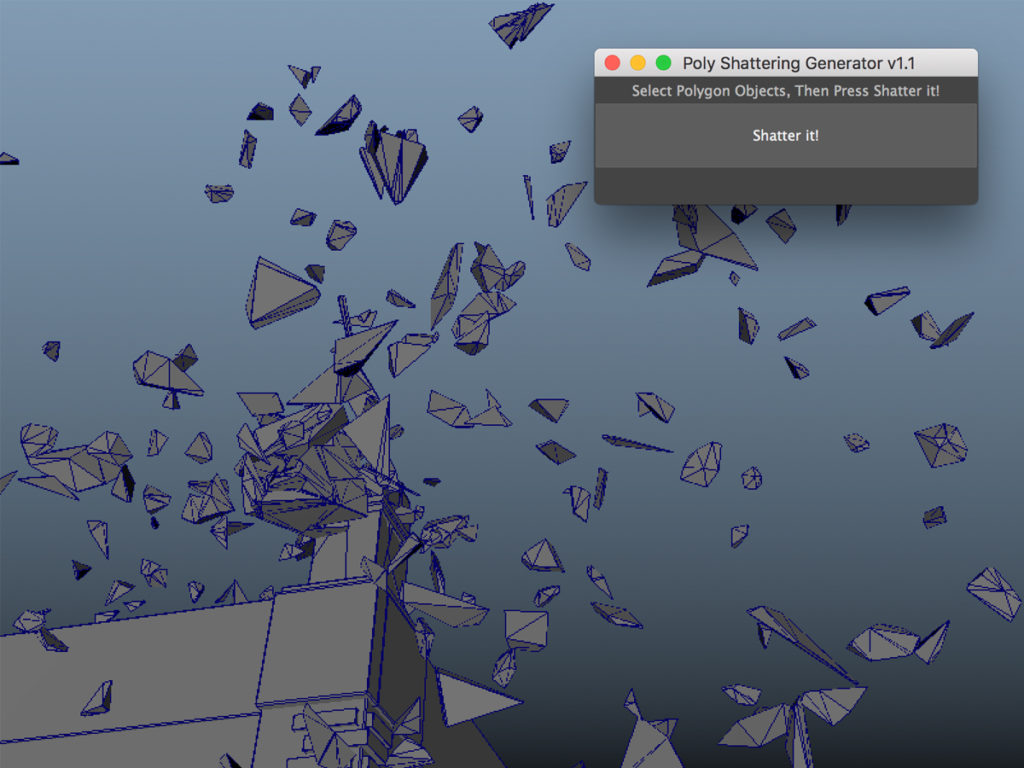 Quickly and easily generate thousands of shards using any polygon objects in Maya, very powerful yet easy to use Maya tool for generating hundreds or thousands of solid shards from selected polygonal objects. (the video below contains a demo of the tool)
Poly Shattering Generator Quick Demo
Here is a video of the tool in action: Maya Bullet Physics – Chimney Destruction Simulation Tutorial
Works On Mac, Linux and PC: tested on the following Maya versions:
Maya: 2011 – 2024.
Note for Maya 2011 the user interface might look different but the tool will perform the same.
Changelog
== v1.2 ==
Bug fixes.
Improving performance: faster shattering.
Compatibility with Maya 2011 and Above.
== v1.1 ==
Release Date: January 14, 2019
Initial release.
Works With The Following Softwares:
How To Use:
Select polygon object or objects that you want to shatter, then press Shatter it! button.
Not recommended to select more than 200 objects at a time (depend on cpu power), the script might break.
If the script breaks and gives you this error (Error: line 78: polySurface has only one piece. Ignored.) then press undo around 2 times then select less objects and try again.
Features:
Ability to Shatter thousands of objects quickly.
Works only with polygon objects.
Work with multiple polygon objects at a time.
Installation notes inside the downloadable files.
Note: Please purchase one license per user/computer. if more than one user required to use the tool on different computers please purchase licenses accordingly. feel free to contact us if you are looking to purchase more than one license.