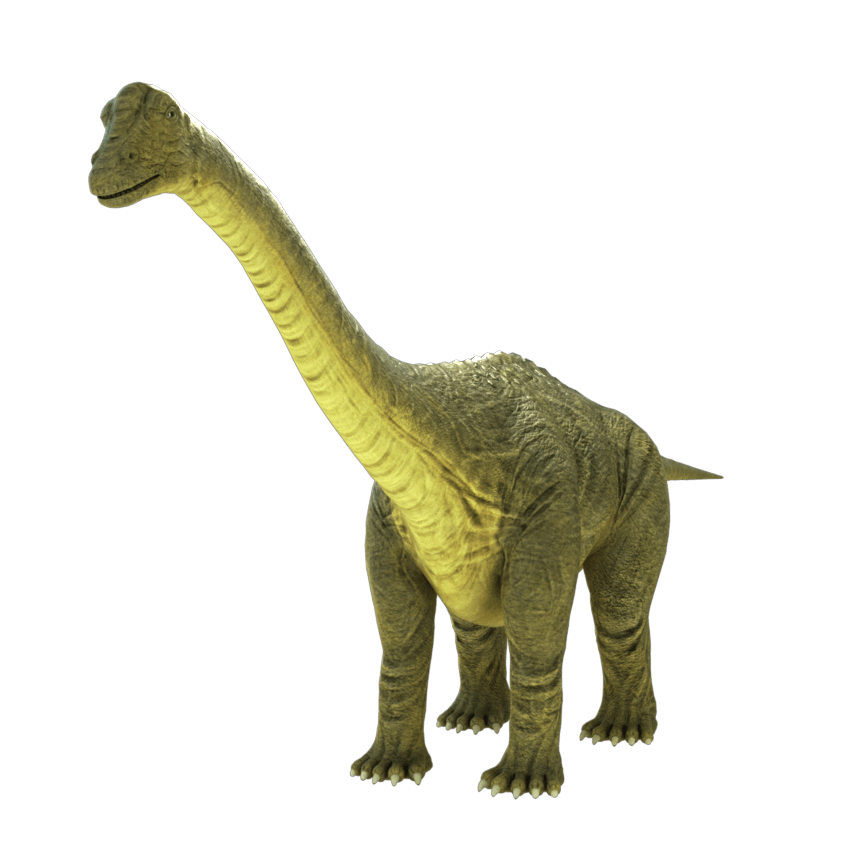 Brontosaurus 3D model very high detailed Dinosaurus for photorealistic renders, "OBJ" FBX" "MA" files, for games, architectural renderings and animations.
Works with:
1.Maya
2. 3ds Max
3. C4D
4. Unreal Engine
5. Unity

This 3D Model is ready to use for game engines, works with Unreal Engine and Unity, simply import the FBX file and connect the textures, then everything will be ready to start using in your game/app.
Polycount:
Faces: 33860
Tris: 67380
Brontosaurus also known as "thunder lizard"is a genus of sauropod dinosaurs. Originally named by its discoverer Othniel Charles Marsh in 1879, Brontosaurus had long been considered a junior synonym of Apatosaurus, Brontosaurus lived between 155 to 152 million years ago during the late Jurassic period.
Brontosaurus 3d model contain the following maps and textures:
Fully UV mapped.
4K Body Color Map.
4K Body Normal Map.
4K Body Specular Map.
1K Eye Iris Color Map.
1K Eye Iris Bump Map.
1K Eyeball Color Map.
1K Eyeball Bump Map.
Lights included in the ".ma" file
Advance Mental Ray materials included in the ".ma" files that used to generate the preview renders.
No plugins needed to open or render this model.
Files Included:
Brontosaurus_3DModel.obj
Brontosaurus_3DModel.ma
Brontosaurus_3DModel.fbx
All texture files.
Click Here to get the Rigged version: Brontosaurus Rig Ready For Animation Maya
Note: ".ma" file include advanced Mental Ray materials that used to generate the render previews, no plugins is necessary to achieve the look in the renders, the lights also included in the ".ma" file. 
Additional Realtime Dinosaurs 3D Models:
Click on the links below to learn more:
Sarcosaurus 3D Model
Gojirasaurus 3D Model
Brontosaurus Rig