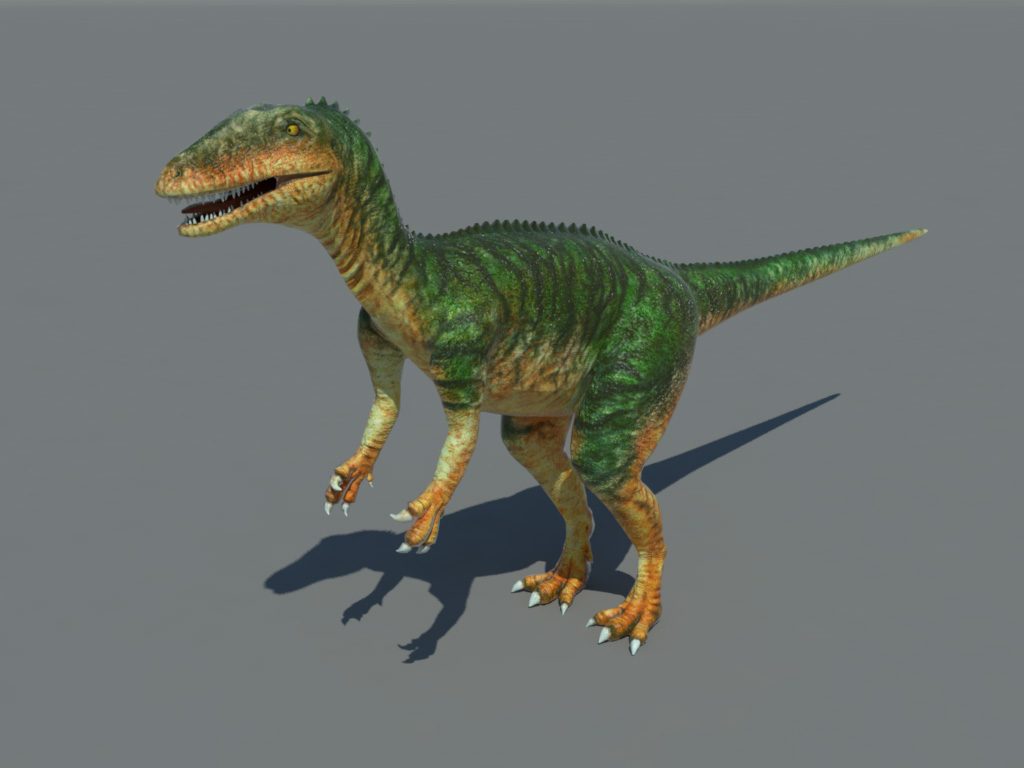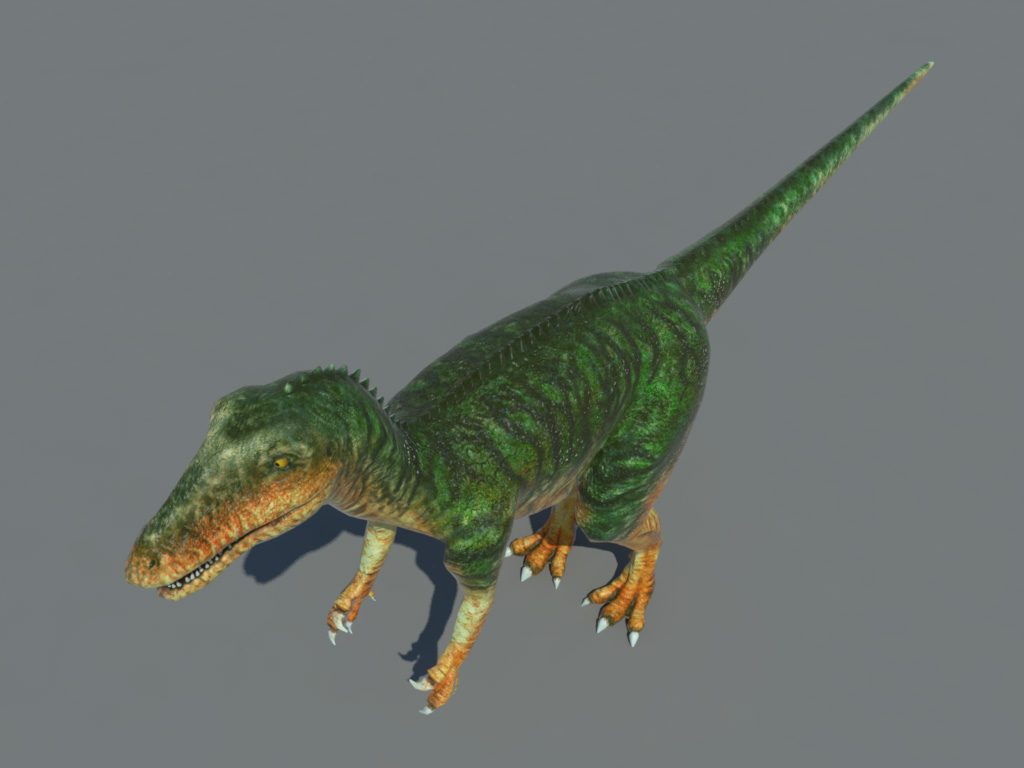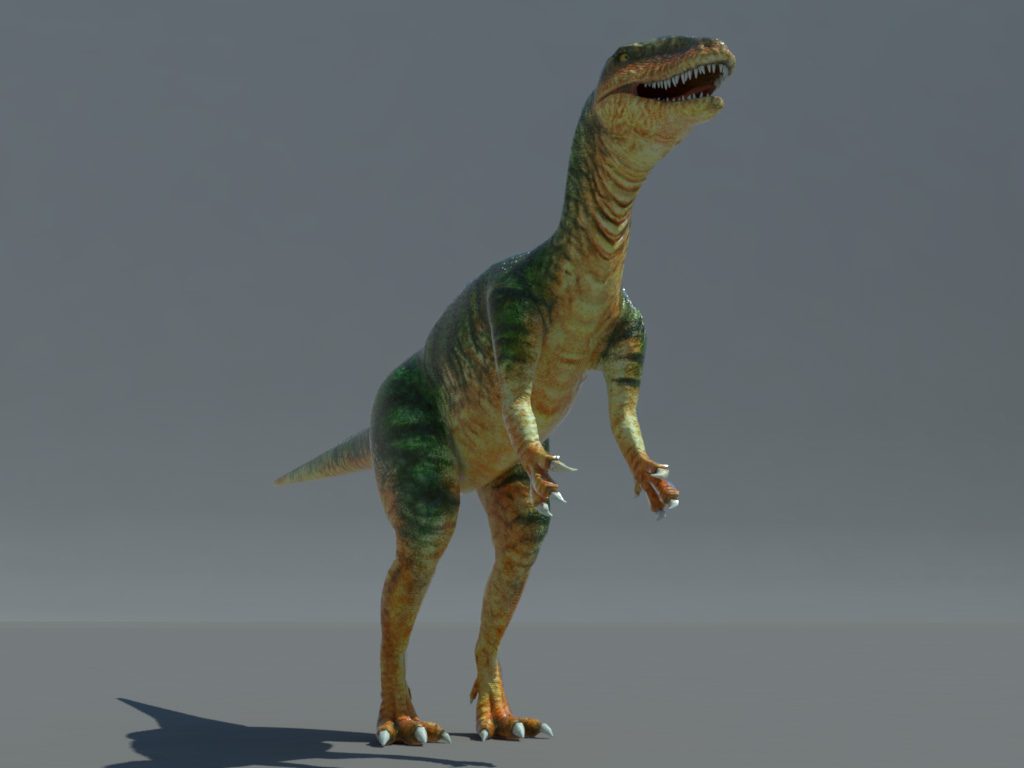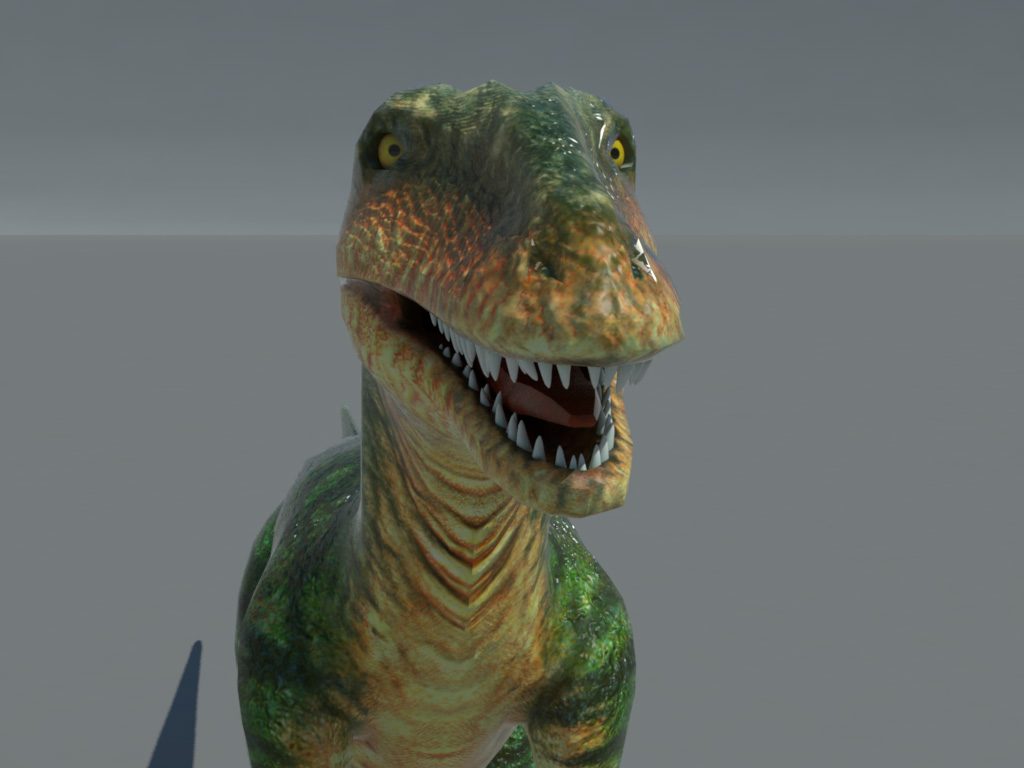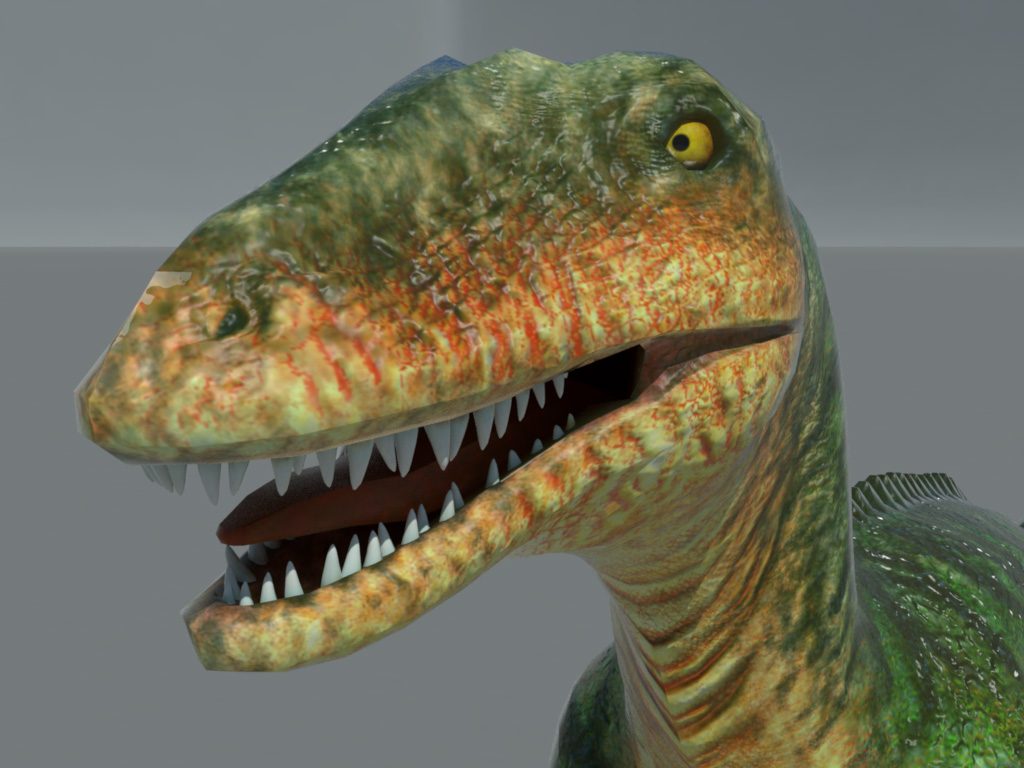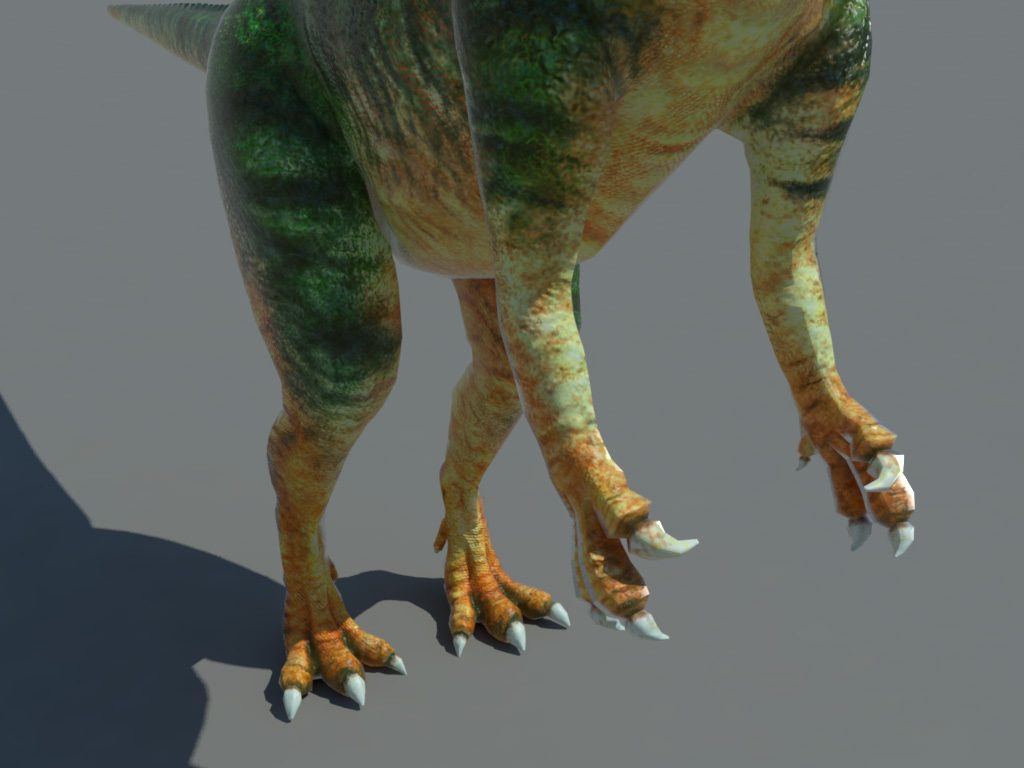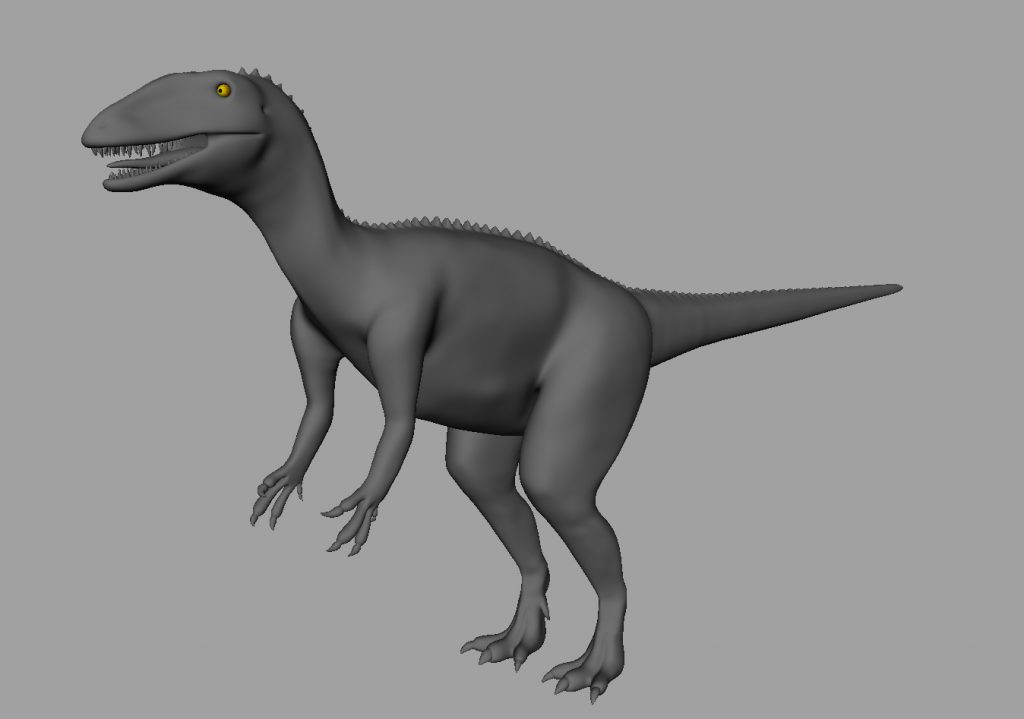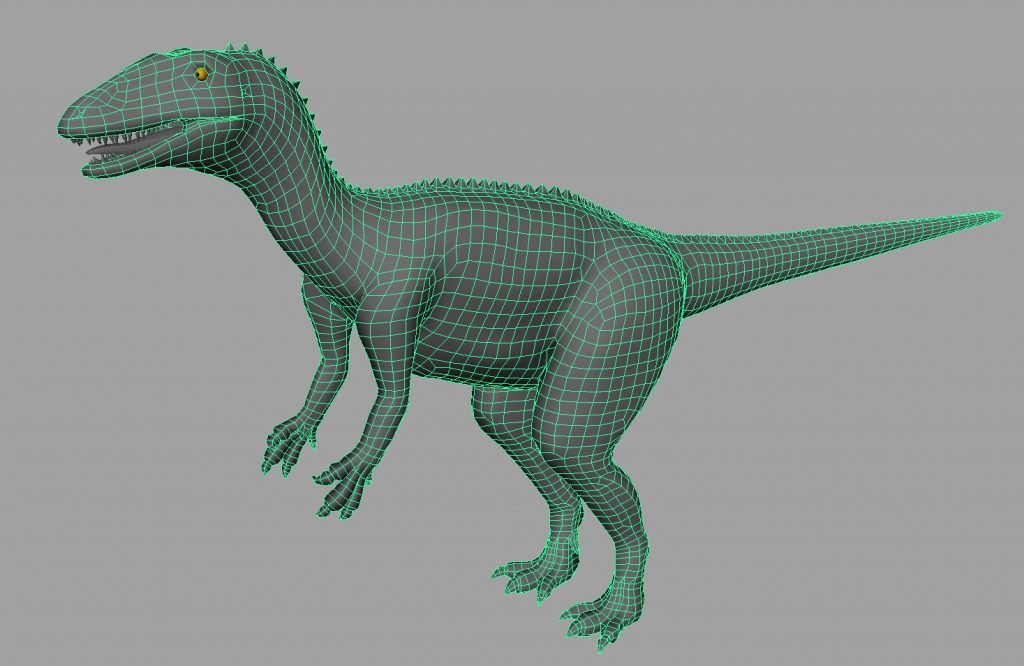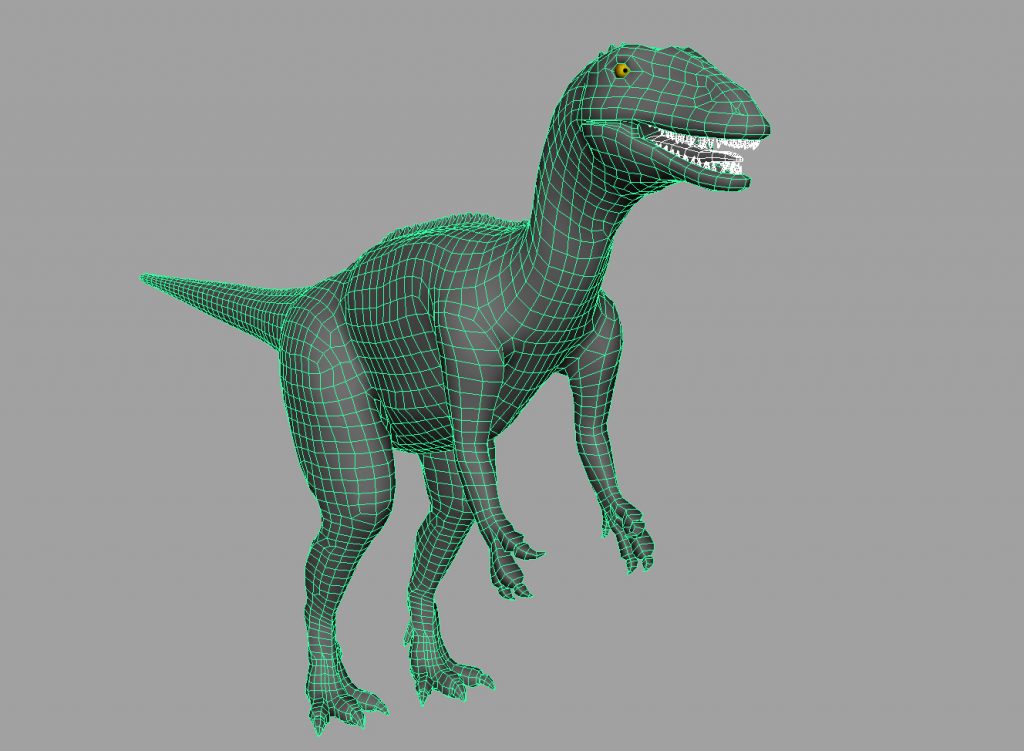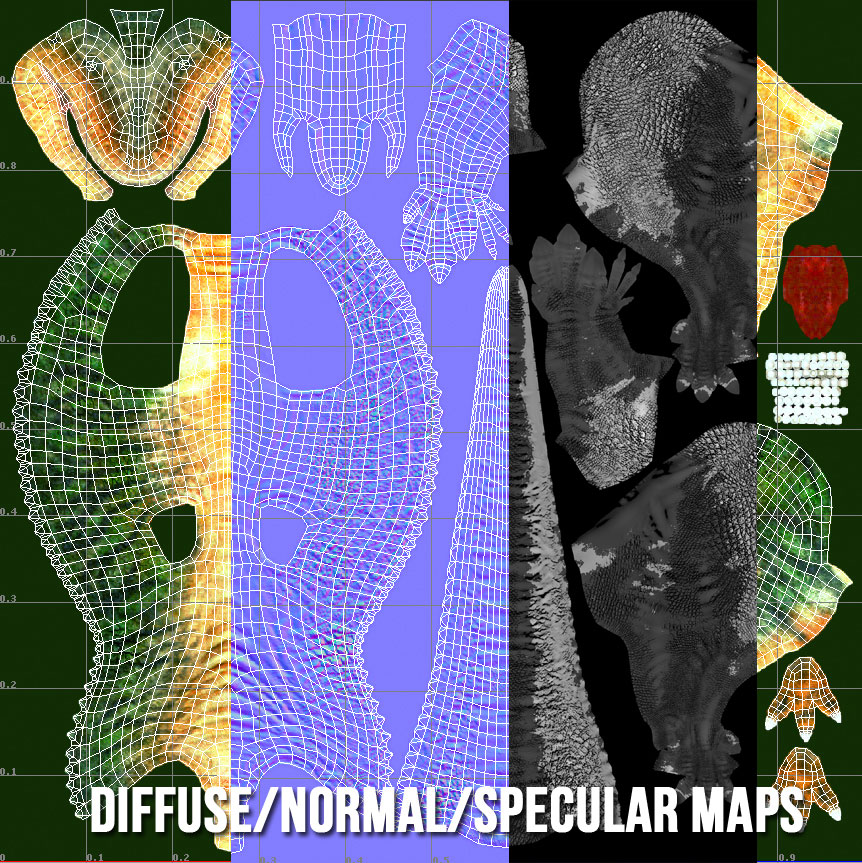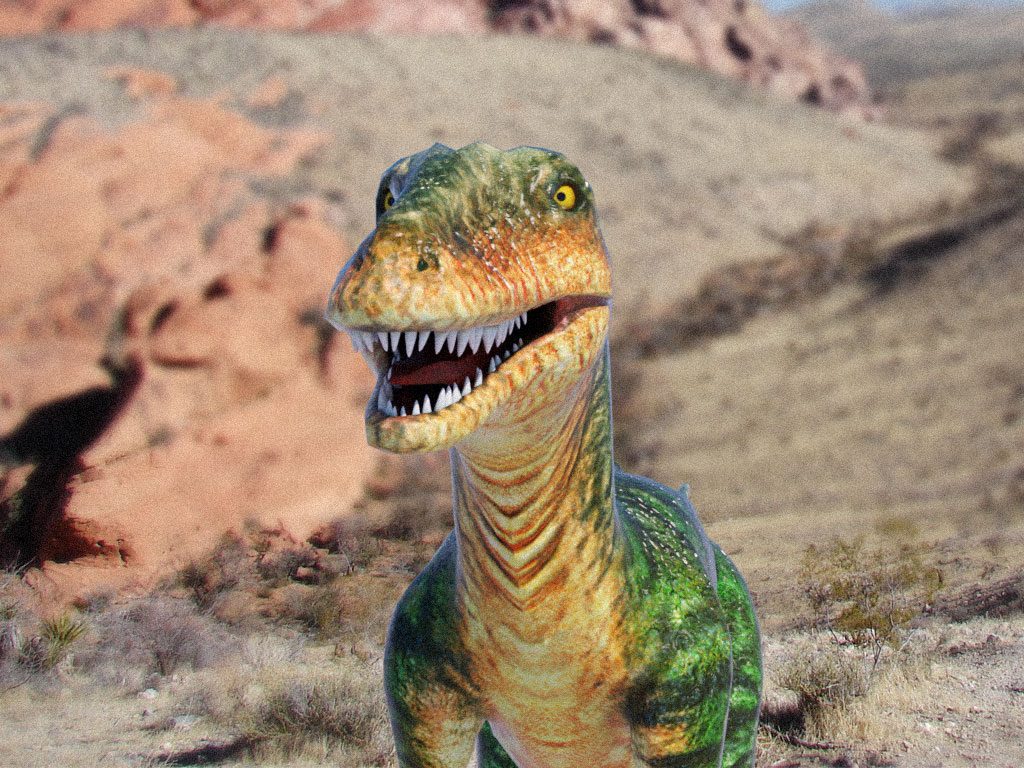 Polycount:
Faces: 10,514
Tris: 20,980
This 3D Model is ready to use for game engines, works with Unreal Engine and Unity, simply import the FBX file and connect the textures, then everything will be ready to start using in your game/app.
You can find more historical information about this amazing Gojirasaurus on wikipedia.
Additional Realtime Dinosaurs 3D Models:
Click on the links below to learn more:
Sarcosaurus 3D Model
Brontosaurus 3D Model
Brontosaurus Rig
Works With The Following Softwares:
Maya
3DS Max
Cinema 4D
Blender
Unreal Engine
Unity
".OBJ" ".FBX" ".MAX"
Detailed Information for the Gojirasaurus 3D Model:
Fully UV mapped.
3900×3900 Pixel Body Color Map.
3900×3900 Pixel Body Normal Map.
3900×3900 Pixel Body Specular Map.
1K Eye Color Map.
1K Eye Bump Map.
1K Eye Specular Map.
No plugins needed to open or render this model.
Everything is grouped and named correctly including the materials.
Everything is well organized for no confusion.
This 3d model is optimized for rigging/animation with proper edge flow and edge loops.
Low poly 3d model body poly count is 5686 polys.