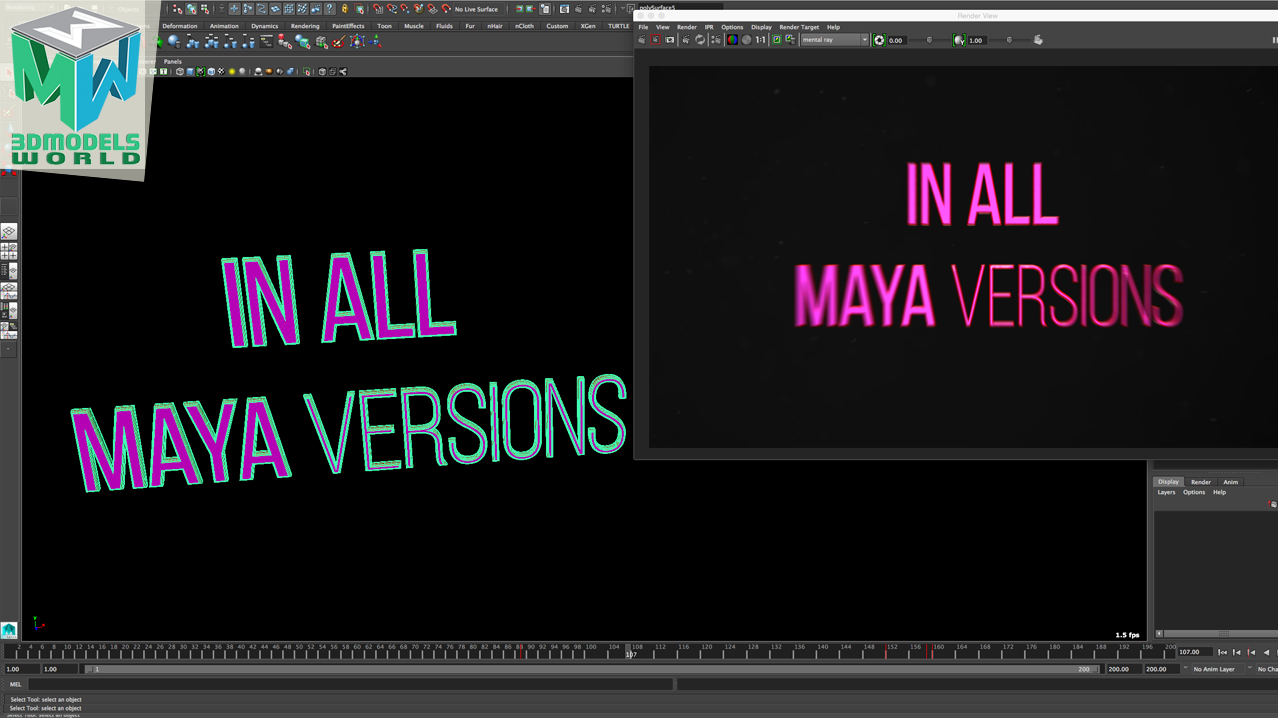 In this Maya tutorial we will be creating a unique and custom 3d text in previous generations of Maya and we will show you how to have full control over the typography in Maya no matter what Maya version you are using.
First we will give a quick intro about creating text and typography in May 2018 and then show how Maya now does great job for creating and customizing the text, however the previous generations in Maya lack this options and doesn't give you great results. so this tutorial will be focusing on the previous generations of Maya and how you can still create great looking text using them.
We will use Maya 2015 as an example and we will use Adobe illustrator as well to create the text and then export it to Maya using a specific settings to get the file transfer to Maya correctly.
In maya we will import the file and start customizing it and generate great looking text in non-destructive way so we always can replace it if we need to. I will be showing lots of tips and tricks along the way so make sure to watch until the end.
We hope that you will benefit from this tutorial, if you have any questions please feel free to ask us in the comments below and we will be happy to answer them.