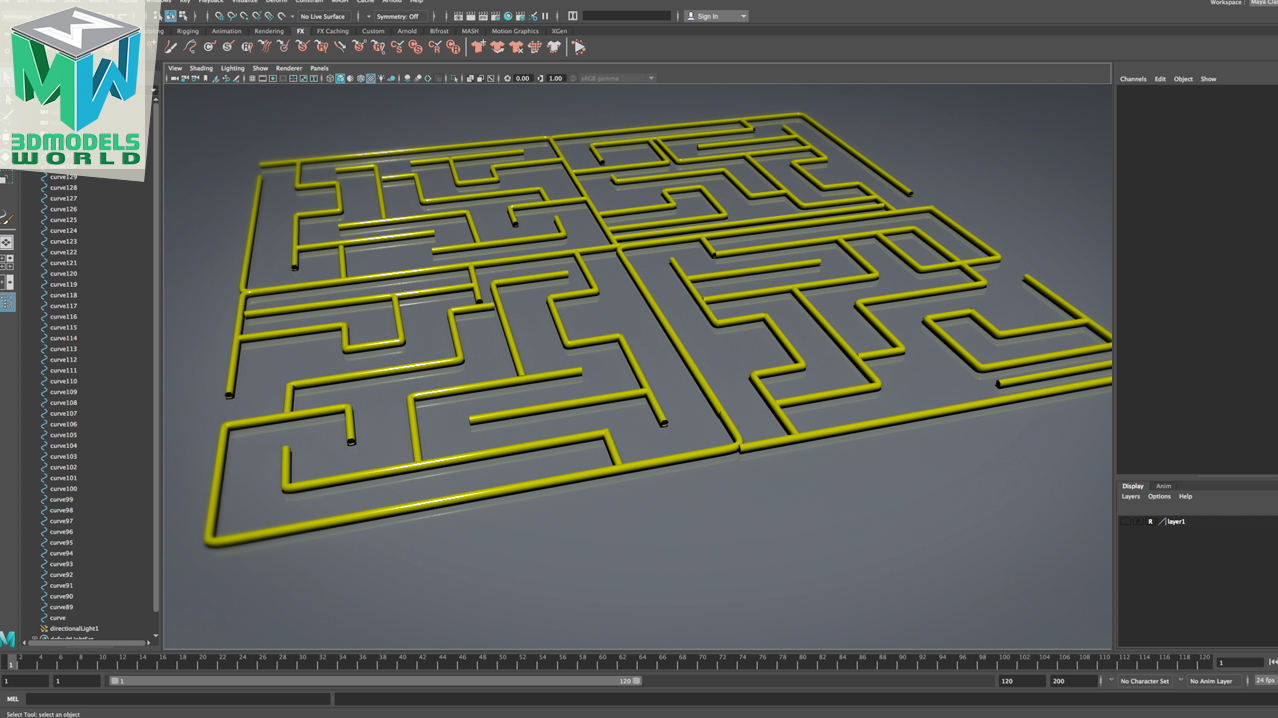 In this Maya tutorial we will be rendering nurbs curves in Maya and Arnold, in order to render curves in Maya the fastest way to do that is to convert the curves into polygons and then render them using maya software render, mental ray or Arnold rendering engine.
First we will convert the curves into paint effects strokes, by using the curve utility option and then adjust the brush settings to have full control over the curves output.
Once we are done with the paint effects step we will convert the paint effects into polygons quads and finally assign Arnold standard surface shader to our curves poly and render them.
This approach is pretty handy for lots of scenarios including converting a 2d logo into 3d objects. also we will be showing by the end of this tutorial how to use the same approach for other versions of Maya that uses Mental ray or Maya software render as the main rendering engine. 
This tutorial is for all Maya skill levels, the topics we will cover in this tutorial include the following:
1- Converting curves into paint effects strokes.
2- Adjusting the brush settings to get the maximum control over the look of the final look of our curves.
3- Converting the strokes to polygons and keeping everything as quads for clean render and lower poly count
4- Maintaining the construction history on the curves so we can always tweak the look of the polygons/curves at any stage of the process.
5- Rendering the curves in Maya 2018 using Arnold.
6- Creating the same effect using Maya 2015 and the same process will work on previous generations of Maya so no matter which version of Maya you are using this tutorial will help you out.
We hope that you will benefit from this tutorial, if you have any questions please feel free to ask us in the comments below and we will be happy to answer them.